Mundesley Gym and Spa Facilities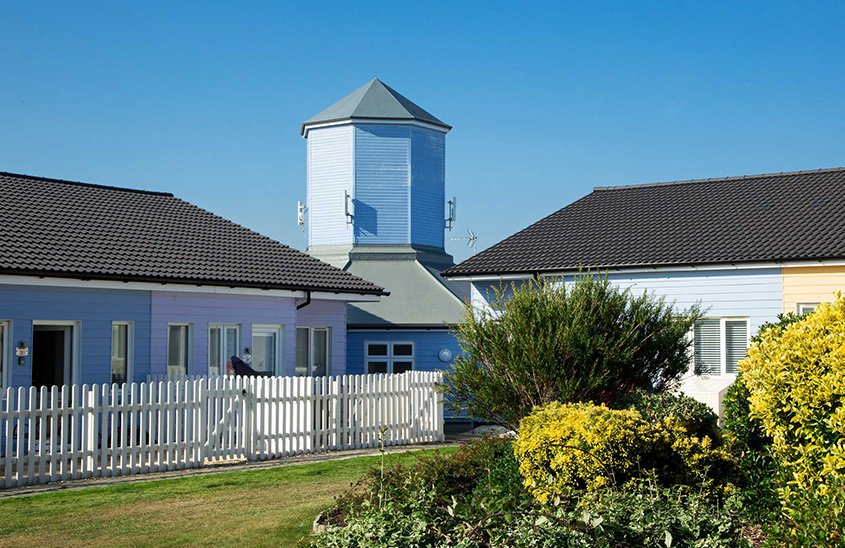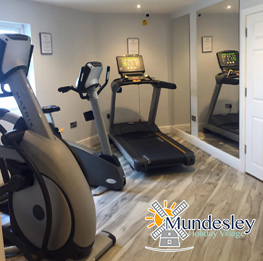 Here at MV we have our very own gym which is free for use for all holiday village residents (age restrictions apply) and is located within the watertower.
Our gym is clean and modern, with weights, a treadmill, and a cross trainer, all you need to fit in a work-out whilst visiting your holiday home or on holiday! Or you could just take a photo in the floor to ceiling mirrors and then go and sit in the sauna!
The sauna is heated to a toasty 70 degrees, perfect to relax those muscles and unwind. However, please take some time to read the notice outside the sauna which tells you how to get the full and safe benefits.
We have changing rooms for Men & Women which include lockers, hair dryer and an enclosed shower. We ask all users to bring their own towel, and to be respectful of all other people using the facilities, either in the sauna or treatment rooms. * As the gym is un-manned you are required to fill in a consent form prior to using
Serenity by the Sea, health and beauty spa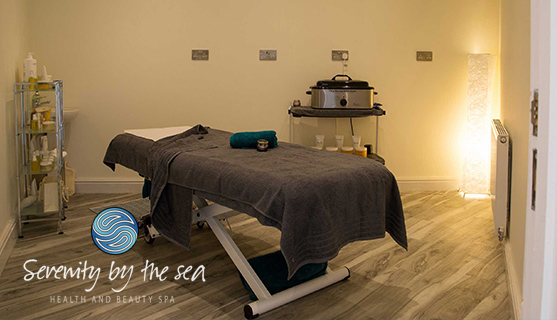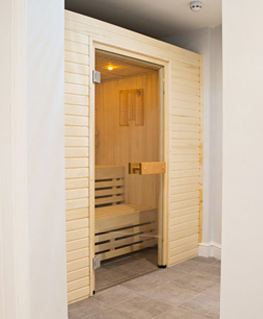 We are lucky to have an independently operated beauty salon at MHV, Serenity by the Sea, which is co-located with the gym in the Watertower. Serenity by the Sea is a Decléor appointed salon offering a wide range of fabulous Decléor face and body treatments as well as nails, lashes and massages. The popular Serenity by the Sea signature treatments will leave you feeling energised and rejuvenated giving you an all over holiday glow. We stock a wide selection of Decléor retail products to help you maintain the benefits of the Decléor face and body treatments at home. Serenity by the Sea welcomes both MHV residents as well as clients from the local communities.
For our full range of treatments and prices please visit our website at www.serenitybythesea.info and keep an eye on our facebook page for our monthly special offers.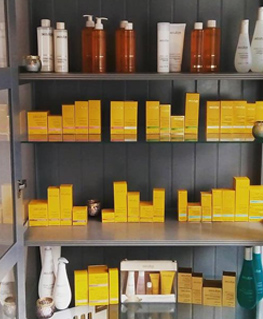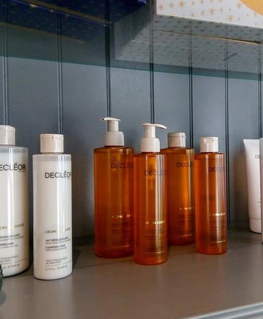 The spa is open 5 days a week:
From January 2020 we are planning to change opening hours.
| | |
| --- | --- |
| Monday | 8:30am - 2:30pm |
| Tuesday | 8:30am - 2:30pm |
| Wednesday | CLOSED |
| Thursday | 9:30am - 2:30pm |
| Friday | 8:30pm - 2:30pm |
| Saturday | 9:00am - 4:00pm |
| Sunday | CLOSED |
*Please note, only card payments are accepted at the moment.
hello@serenitybythesea.info www.serenitybythesea.info